OUR ADVICE TO MAXIMIZE
YOUR FITMENU® EXPERIENCE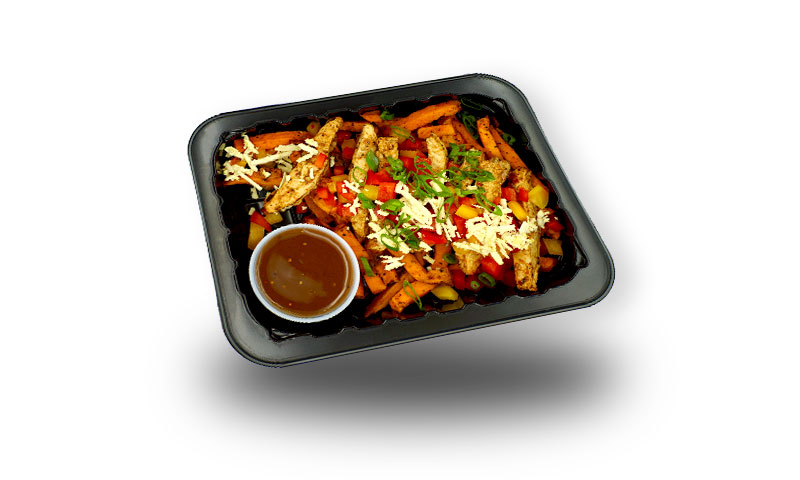 Remove film
If there is a sauce, remove the lid from the container
Heat for 2 to 3 minutes in the

MICROWAVE

at the desired time.
Due to a shortage at our supplier and to continue to offer our customers family size meals, we had to switch to NOT OVEN SAFE trays.
This will not be final and will be for a short, indefinite period. We therefore suggest that you pour the contents into a Pyrex type dish, or a proportioned dish and heat in the microwave.
We recommend that you consume them before the date indicated on the cardboard packaging.
The sauce can be eaten hot or cold, it is to taste. The sauce type "mayo" or sour cream is eaten cold.
Meals are packaged with a special process that significantly slows down the process of food breakdown, increasing their freshness duration. In the same way, once their film is removed, they lose their freshness more quickly. At this time, we therefore recommend that you consume them within the next 48 hours.
All of our meals are fresh but can be frozen for 2-3 months. The effect of dry ice and ice pack can sometimes freeze dishes. We invite you to simply put it in the fridge.