Jasmine Rice – 500gr
7.99$
Enjoy our delicious 500g of cooked jasmine rice, with its fragrant grains and light, fluffy texture. Perfect to accompany your favorite dishes or as a base for flavorful recipes. Prepared with care for an authentic culinary experience.
100% fresh and handmade
Discover our meals prepared by hand with love and absolute freshness. Each dish is made from carefully selected ingredients, prepared in our kitchen with meticulous attention. Savor every bite knowing that our meals are tailor-made for you, with unparalleled quality.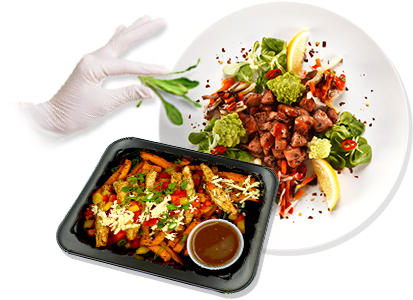 Delivered anywhere in Quebec
Enjoy our delicious meals wherever you are in Quebec and in certain regions of Ontario thanks to our partnerships with reliable delivery companies. Enjoy the convenience of having freshly prepared, great-tasting meals delivered right to your door.